Providing elite gymnastics instruction and recreational classes for over 25 years.
RPGA offers the latest and greatest in gymnastics equipment for our preschool program, recreational program, men's and women's competitive teams, tumbling and trampoline team, as well as our various programs and parties. We offer low class ratios, a modern facility designed for all levels of students and a large preschool area specially-designed for our youngest gymnasts.
Our primary goal is to teach quality instruction in a fun, safe and personable environment while raising the student's self esteem. Each of our program's curriculum is guided and designed by this philosophy. We want your experience with us to be positive and enjoyable.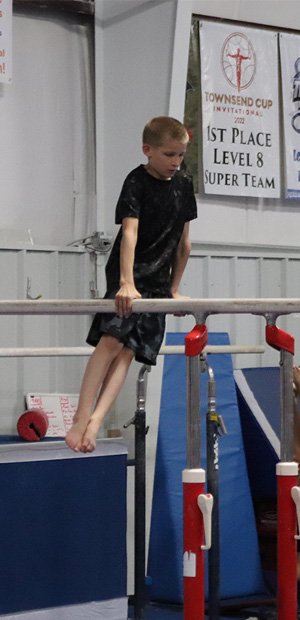 Our Classes, Events & Programs
REFLEX Pearland Gymnastics Academy offers gymnastics classes for children of all skill levels, beginning at 16 months. In addition to toddler and preschool gymnastics, RPGA offers both recreational and competitive skill-based gymnastics classes.
Family Discounts available.
A multiple child/family discount is available.
Military discounts
10% Military discount given to active military families with proper ID.
Fees Non-Refundable
Registration and tuition are non-refundable.
Past Due Accounts
Child's participation will not be permitted for accounts 30 days past due.